Welcome to BBP #NextYou
Coaching Program
Have you ever felt like you needed a fresh start, but don't know exactly where to begin?
Well, you are in the right place!
If you've found yourself asking these questions:
How Do I

OVERCOME

All the NEW Obstacles in front of me NOW without being SO overwhelmed I want to HIDE?
How can I move

FORWARD

when I'm SO

STUCK

here?
How am I going to make this WORK for my

FAMILY

? or

WHO Am I

now… and how can I feel

purpose

, connection and

happiness

in this new "normal"?

You are in need of some #NEXTYOU Coaching!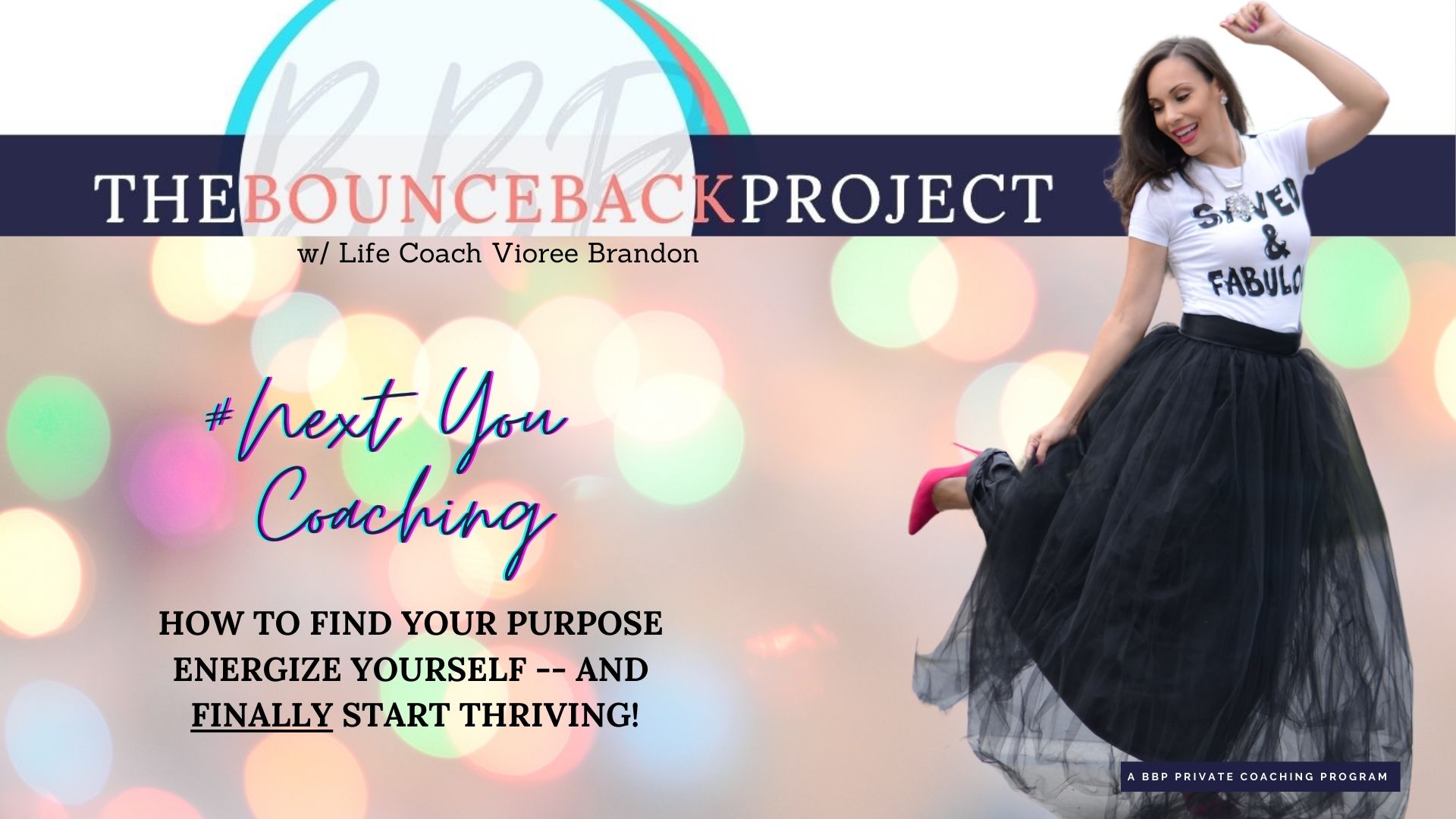 Jumpstart Your #NextYou
Book Your Session Today!
Your #NextYou session will begin your journey to a healing happier YOU with our #NextYou Coaching Program
By investing in

YOUR

spiritual, emotional, and mental health

Drastically improve your relationships, career, and day to day life.

Push you beyond your limits resulting in

Goal Clarity.

Help you

identify

obstacles holding you back

Provide solid strategies for overcoming what's keeping you

Provide solid strategies for overcoming what's keeping you

STUCK.
If you are ready to take that Leap!
Meet Your Coach!
Author. Life Coach. Motivational Speaker
Knowing how valuable and powerful connecting trauma with the journey of triumph is; that is the cornerstone of my coaching expertise. I have dedicated my life to helping women heal, by taking them step-by-step through their trauma first, to help create the triumphant story waiting for them on the other side.
Check out my coaching style in this snippet below!
Frequently Asked Questions


Can I get a refund if I'm unhappy with my purchase?
If you are unsatisfied with your coaching, reach out to us to see if your purchase is eligible for a refund.


How do I schedule my appointment?
Upon purchasing coaching, you'll receive further instructions on how to book a time for your appointment.


Can I purchase coaching more than once?
Absolutely! If you find yourself in need of coaching more than once, simply purchase the coaching again.